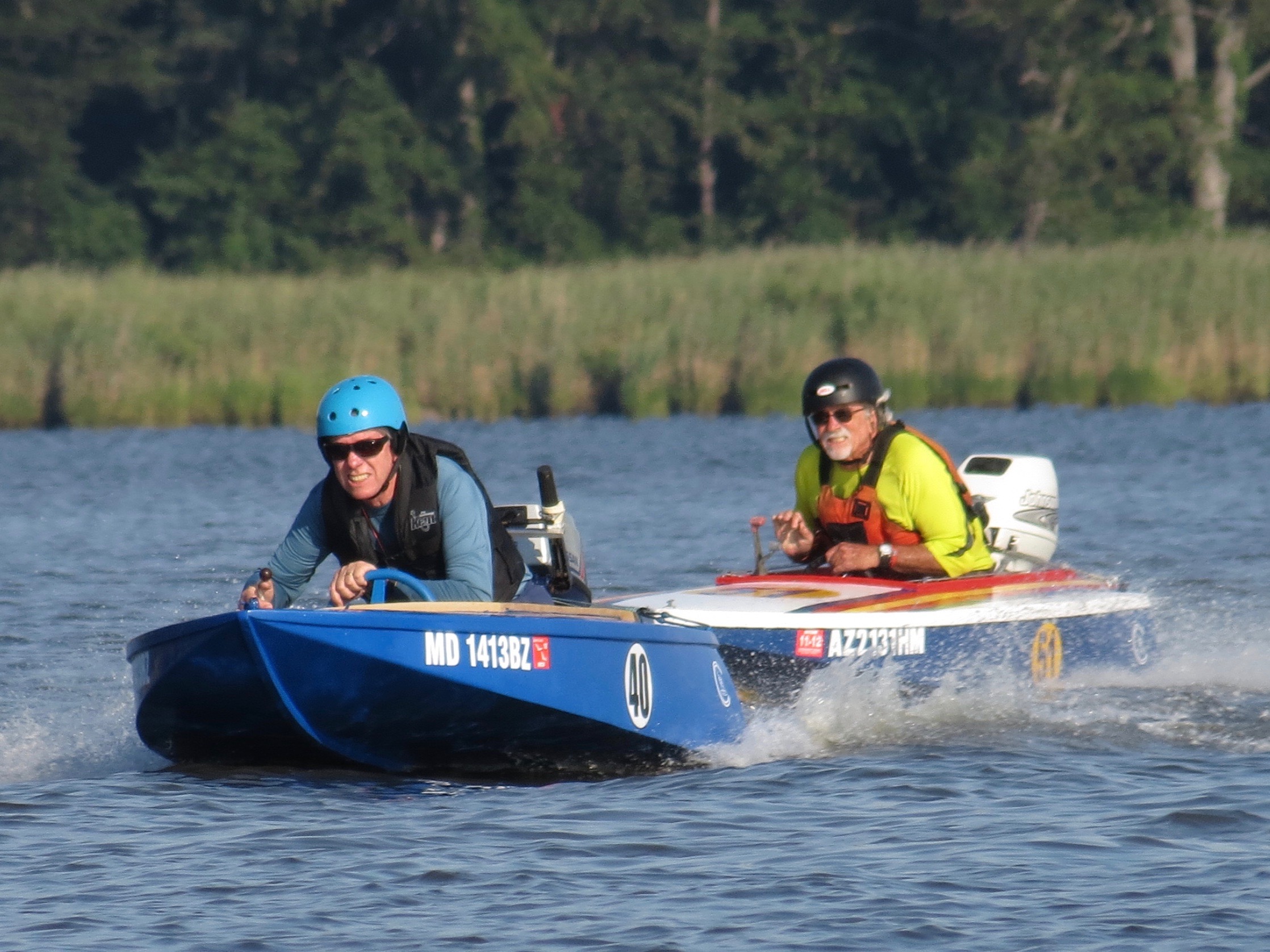 Bowler Takes Lightweight Division in 2012 National Championship with 3 Wins
The best showing of these racing machines yet – built by you!!  23 boats and 35 drivers participated in this year's National Championship at Rock Hall Yacht Club.  We instituted a 6 HP Heavyweight Division (min. weight 200#) which carried 2 heats and a Final.  Keith Carew of #41 Dram won with 2 firsts and a second.  The 6 HP Lightweight Division had an impressive 4 Heats and a Final with Russ Bowler of #40 Flying Kiwi taking 1st place with an impressive 3 bullets.  The 8 HP Division had 2 Heats with Russ Bowler again taking 1st place, edging out THE man, all the way from Arizona, Dave Goldner in #51 Little Tipper.
We also held Races on Sunday for those that didn't get enough.  A River Run with an exciting 10 boats at the start!! – mixed 6 and 8 HP.  Peter Urbani took 1st in the 8 HP with a FAST 7'53" finish and Tara Carew took 1st place in the 6 HP with a 9'31" finish, edging out her husband Keith by 4 seconds!
We'll be at Rock Hall in August again next year.  Come and join in on the fun!
For complete Race results, click on the below Results attachment.