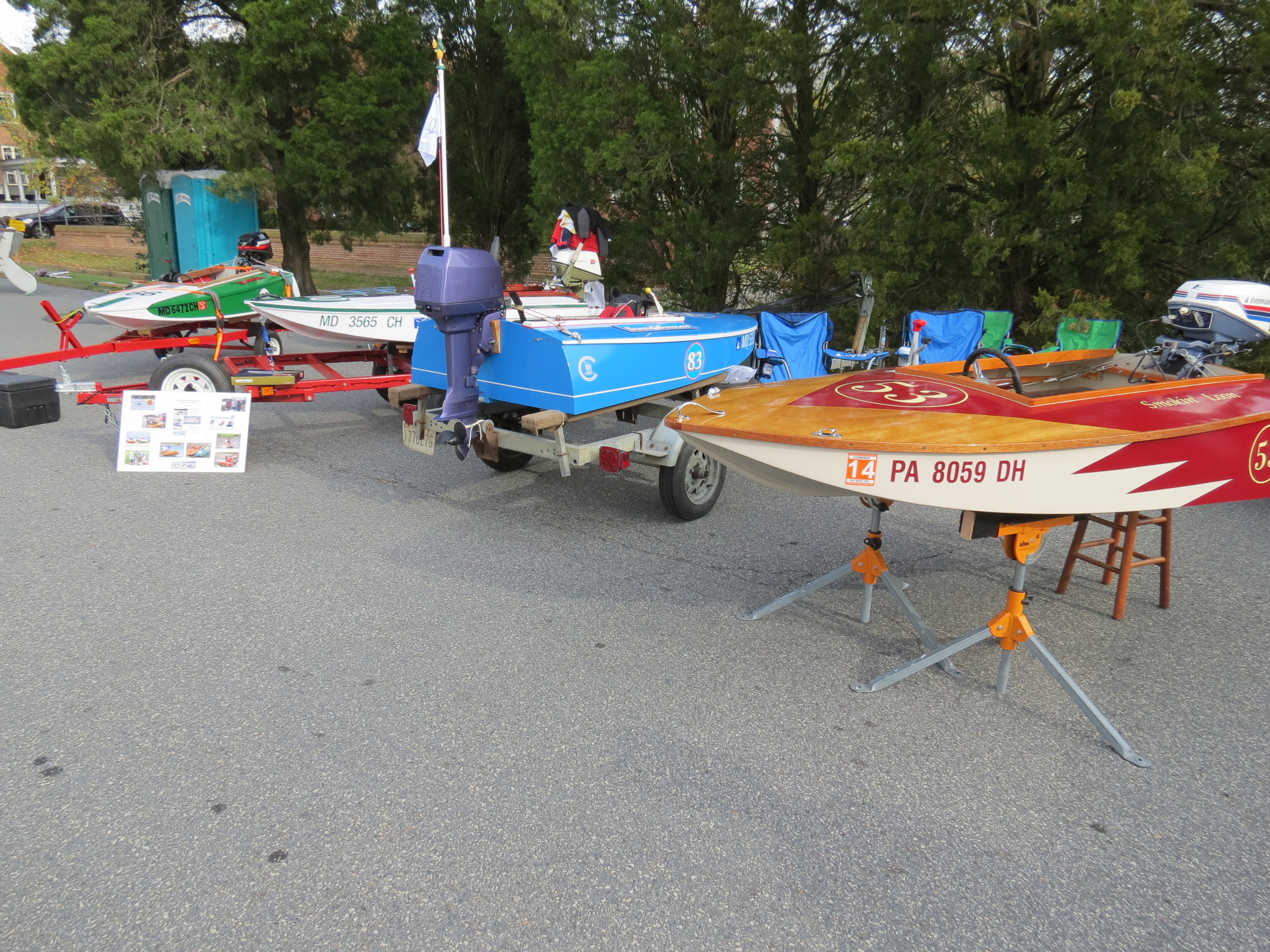 Sultana Project's Downrigging Weekend – Chestertown, MD
Five Cocktail Class Runabouts participated in the 2012 Sultana Projects Downrigging Weekend, an annual Tall Ship and Wooden Boat Festival held on the waterfront in Chestertown, MD.  The Rock Hall-based Urbani family and friends were the only Cocktail Class racers to  put their boats in the water to entertain spectators, foregoing the boat ramp and launching #45 by hand off the nearest pier.  Pete Urbani and Darryl Kepler each drove Stolie NFL around for a while before six Smith Island Crab Skiffs paraded around several bouys that represented a typical Crab Skiff race course.  They'll also be racing in Urbanna, VA on 18 May 2013, when next year's first Bay-area Cocktail Class race occurs.
Drew McMullen, President of Sultana Projects, greeted us as we arrived, was cordial and helpful, and was enthusiastic about our Cocktail Class presence.  He would like us to return next year and hopes we can put on an in-water regatta so the crowds can see our boats in action.  We hope to see you there too!