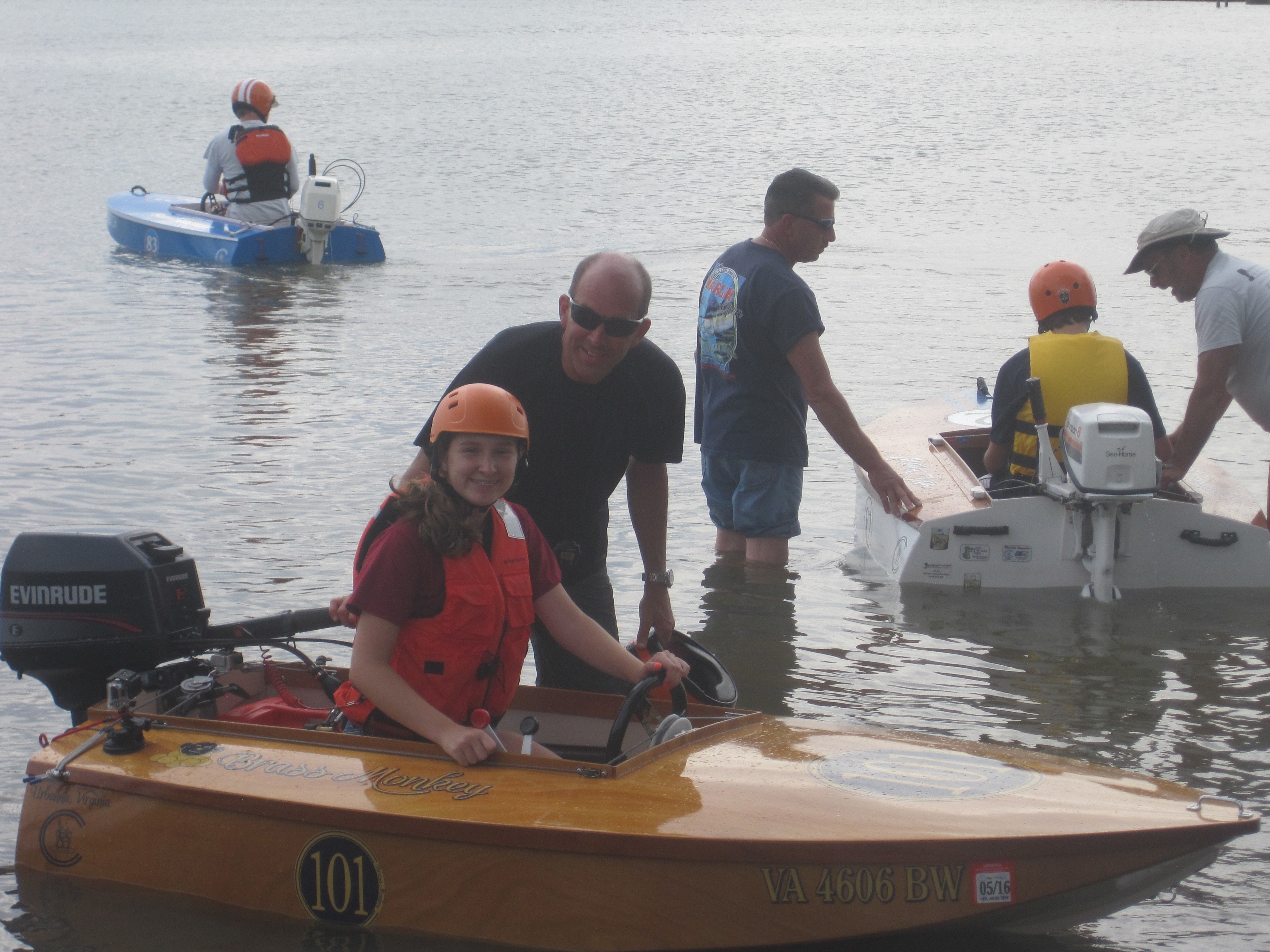 Youth Highlight: Caroline from Virginia
Lawrence Fuccella, of Urbanna, began building his CCR #101, Brass Monkey, in 2013, ably assisted by his daughters Alexandra and Caroline (then 14 and 12 years of age).  His daughters have continued to help and cheer for their dad as he campaigned Brass Monkey at CCWBRA races.  Caroline also completed a USCG Boater's Safety Course while learning to drive and practicing racing #101.  Having accomplished all necessary requirements, she was ready for the first ever CCWBRA Youth Race, held at the National Championship event in Rock Hall, MD on August 16, 2014.  Caroline tied for first place, a heady achievement.
Anyone who would like to share a short news-worthy item about their CCR or CCWBRA related activities, please send to webmanager@ccwbra.com.  For any questions about CCWBRA Youth Racing, please contact Jack "Havin' Fun" Pettigrew.