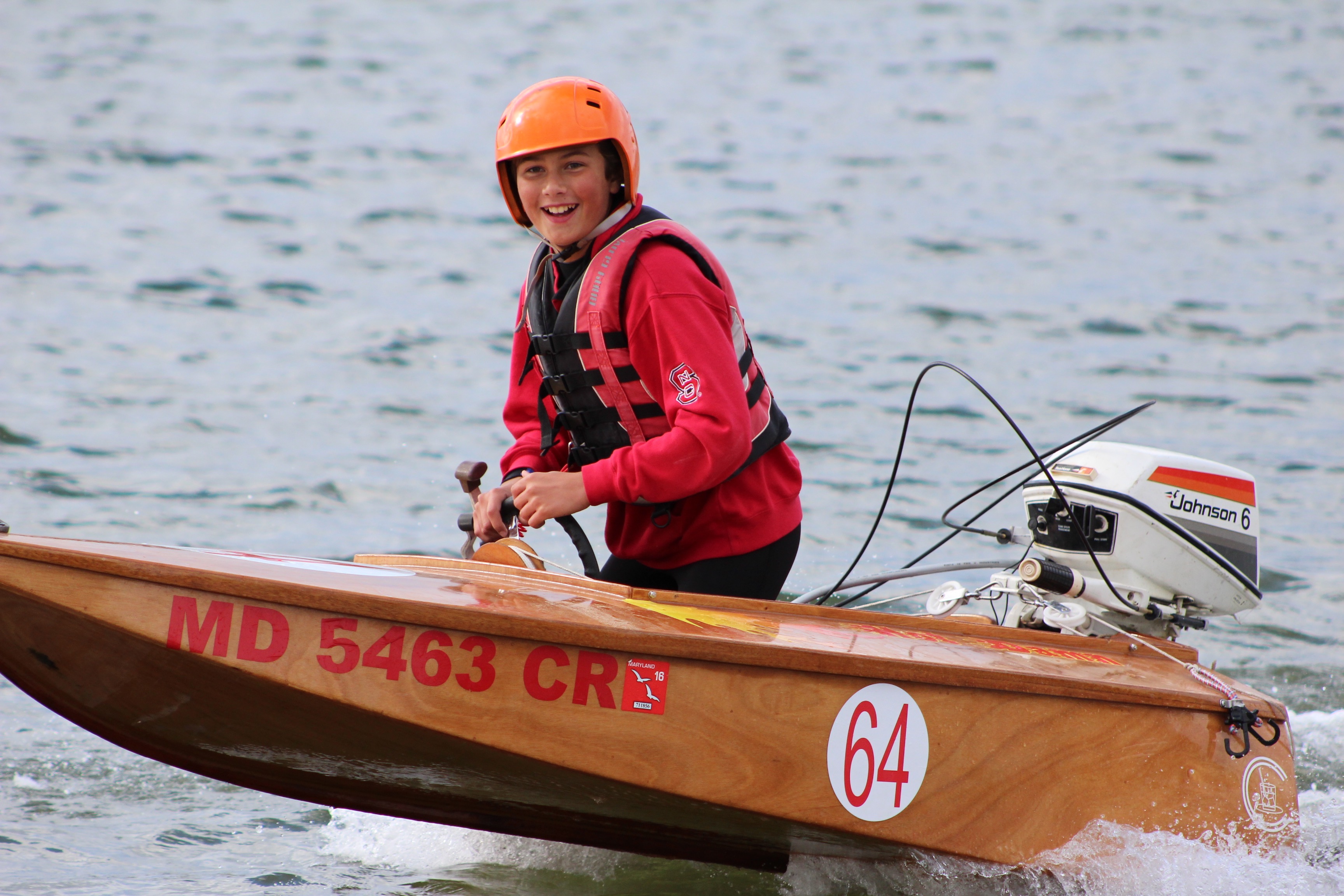 Youth Take the Stage at 5th Annual Oktoberfest
Oktoberfest 2015 at KIYC, last event of the racing season, was at times windy, chilly, cloudy, and often a combination of all three.  Fortunately, the wind was blowing across the race course with little fetch so the water was relatively calm all day.  The day's racing was fun while still being challenging and competitive.  Only one Lost Award was presented (to a veteran driver).
The chilly weather caused more coats and blankets to be loaned around than race boats.  There were 29 drivers registered (3 Youth, 7 Women, and 19 Men) from six states (MD, VA, PA, DE, NJ and GA) racing 20 CCRs in more than 50 races.  Race results are here, pictures are in our Photo Gallery, and PropTalk's pictures are here.
In addition to the wonderful racing venue, KIYC provided a delicious and bountiful lunch as well as a large, warm room for the awards ceremony.  As usual, the volunteers (KIYC staff, CCR racers, and their families and friends) organized the day by registering, inspecting, starting, scoring, feeding, rescuing, and otherwise helping the drivers throughout the day.  We wouldn't be able to race without the help of all these volunteers.  Thank you volunteers and thank you KIYC for another fine day of racing!