Kent Island Regatta a Whirlwind Success!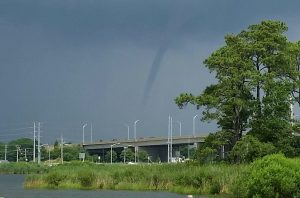 The day started with a good weather report, and finished with awesome racing! In between there was the minor issue of a waterspout heading right at the event! As usual, the Kent Island Yacht Club provided a wonderful racing experience with good food and great atmosphere. Thanks to all that hosted and helped at the event. Here is a link to the Race Results: CCWBRA Kent Island Regatta 2017 RACE RESULTS
Photos will be posted soon.