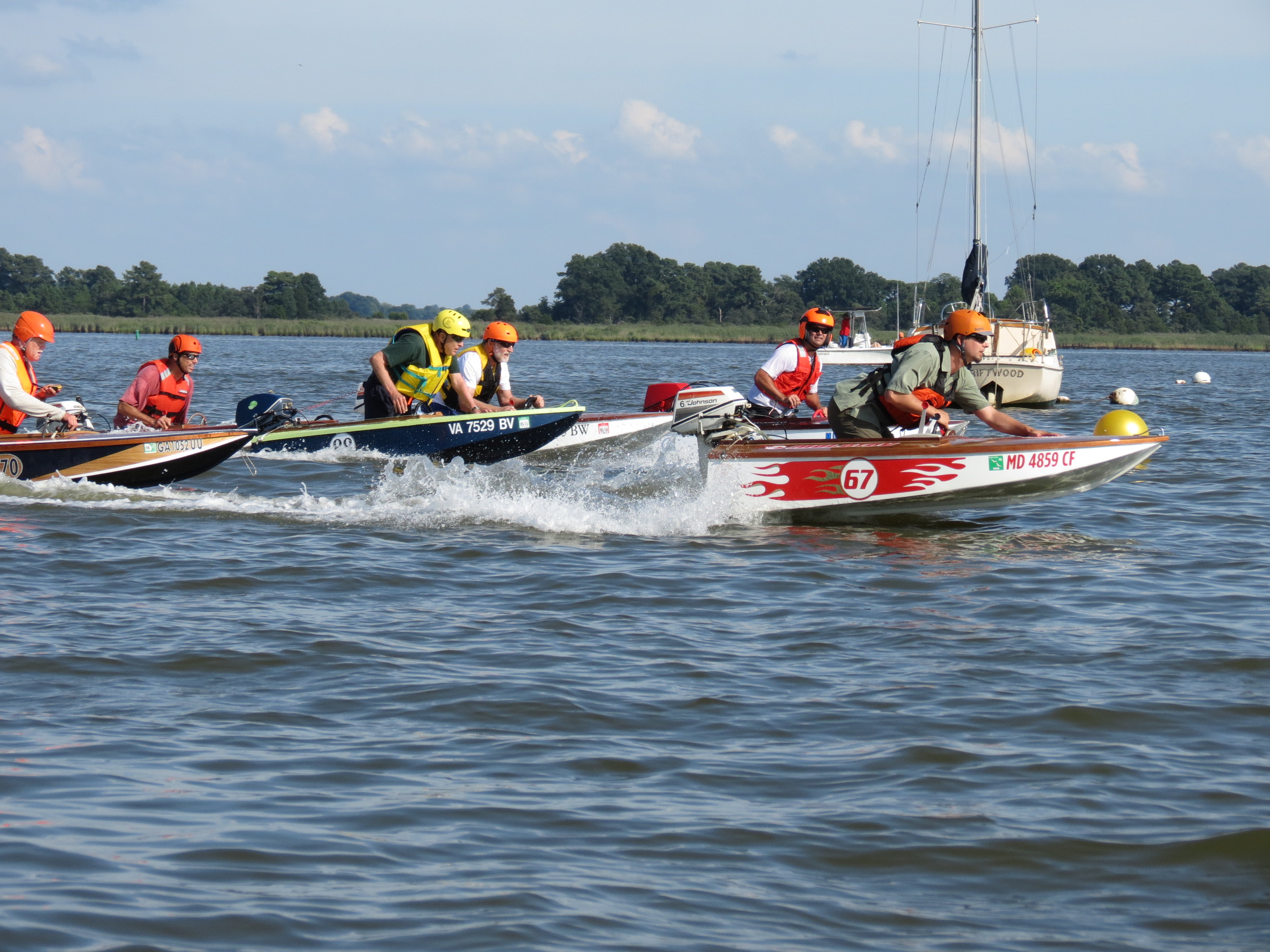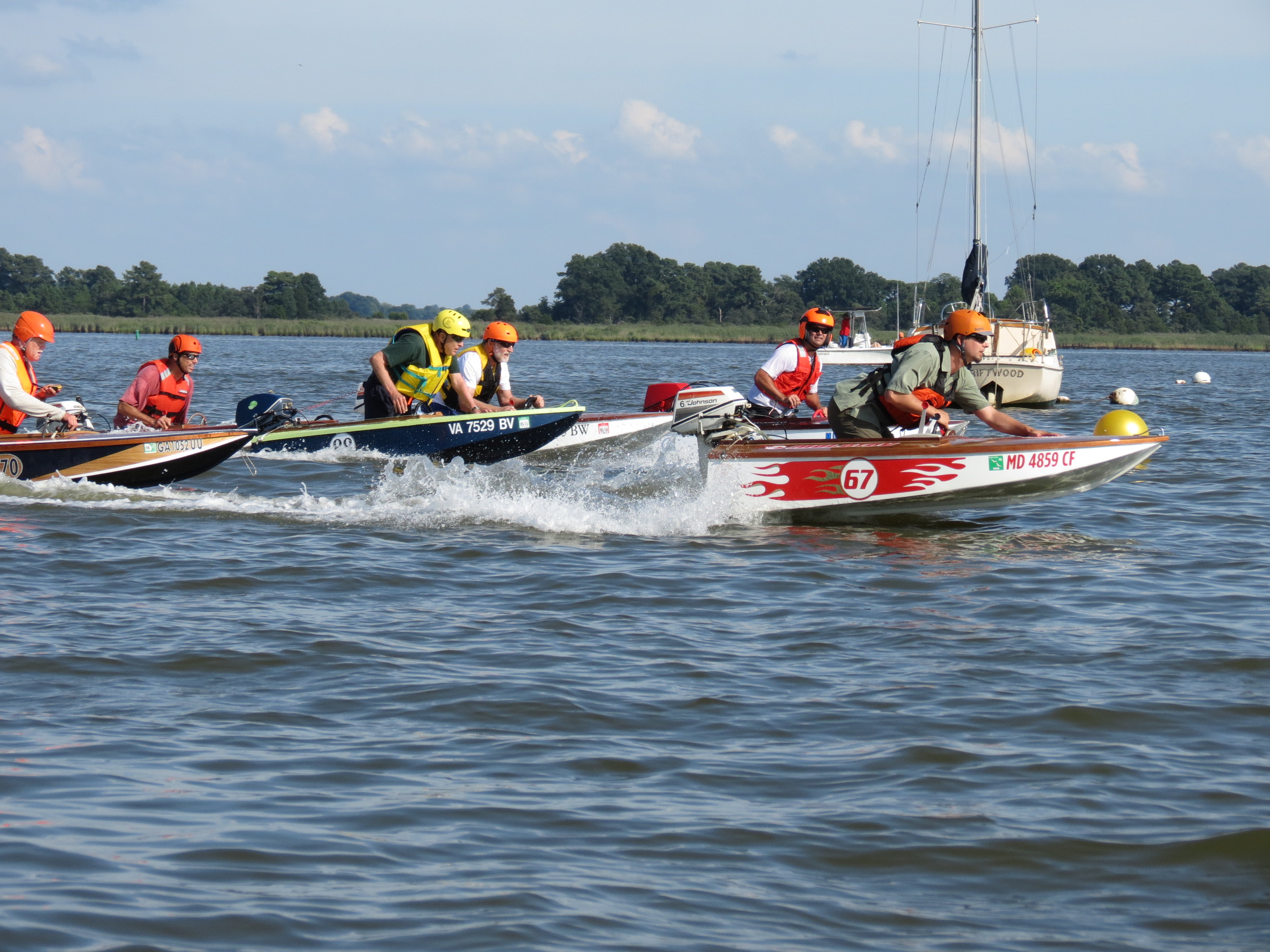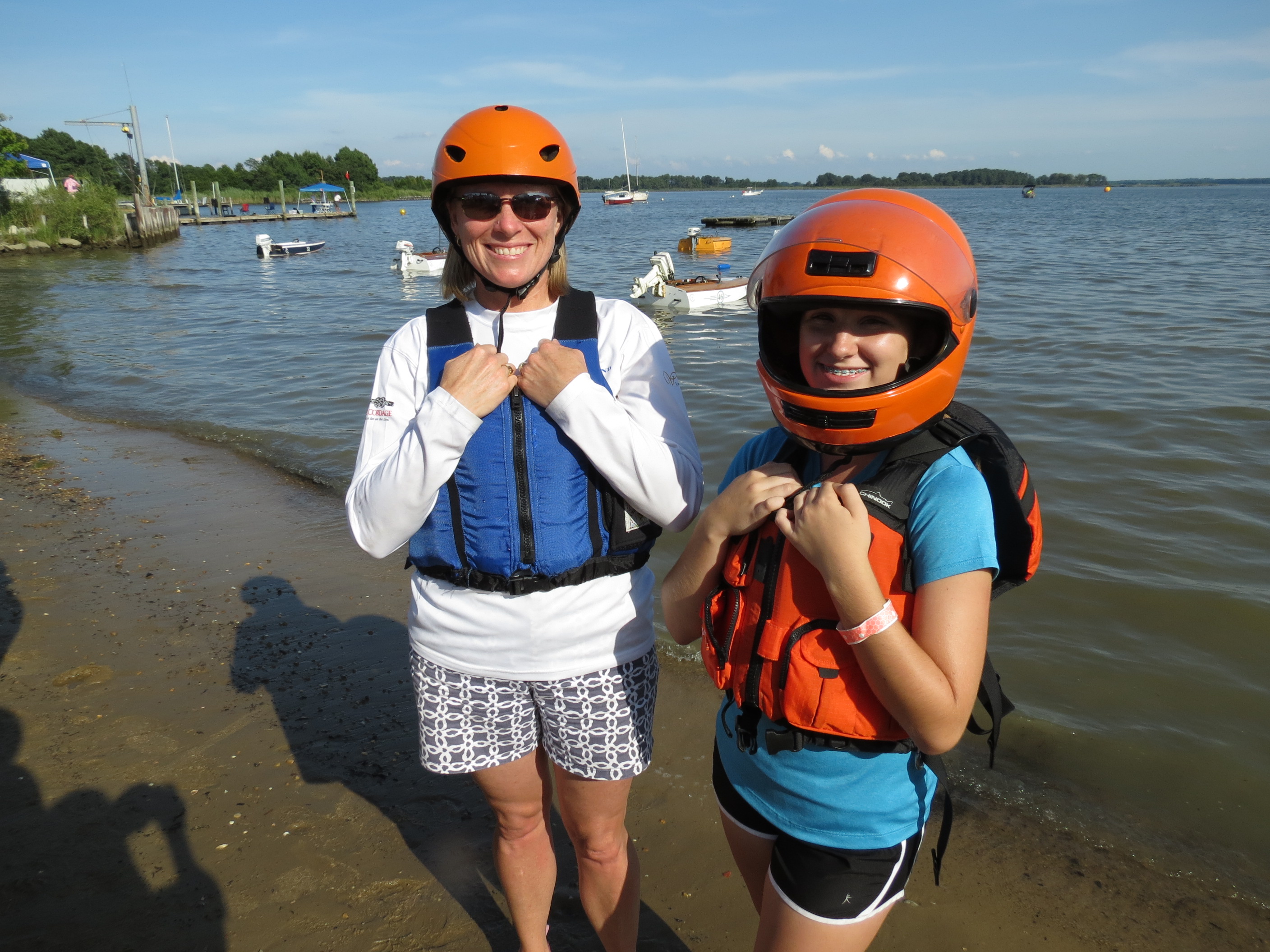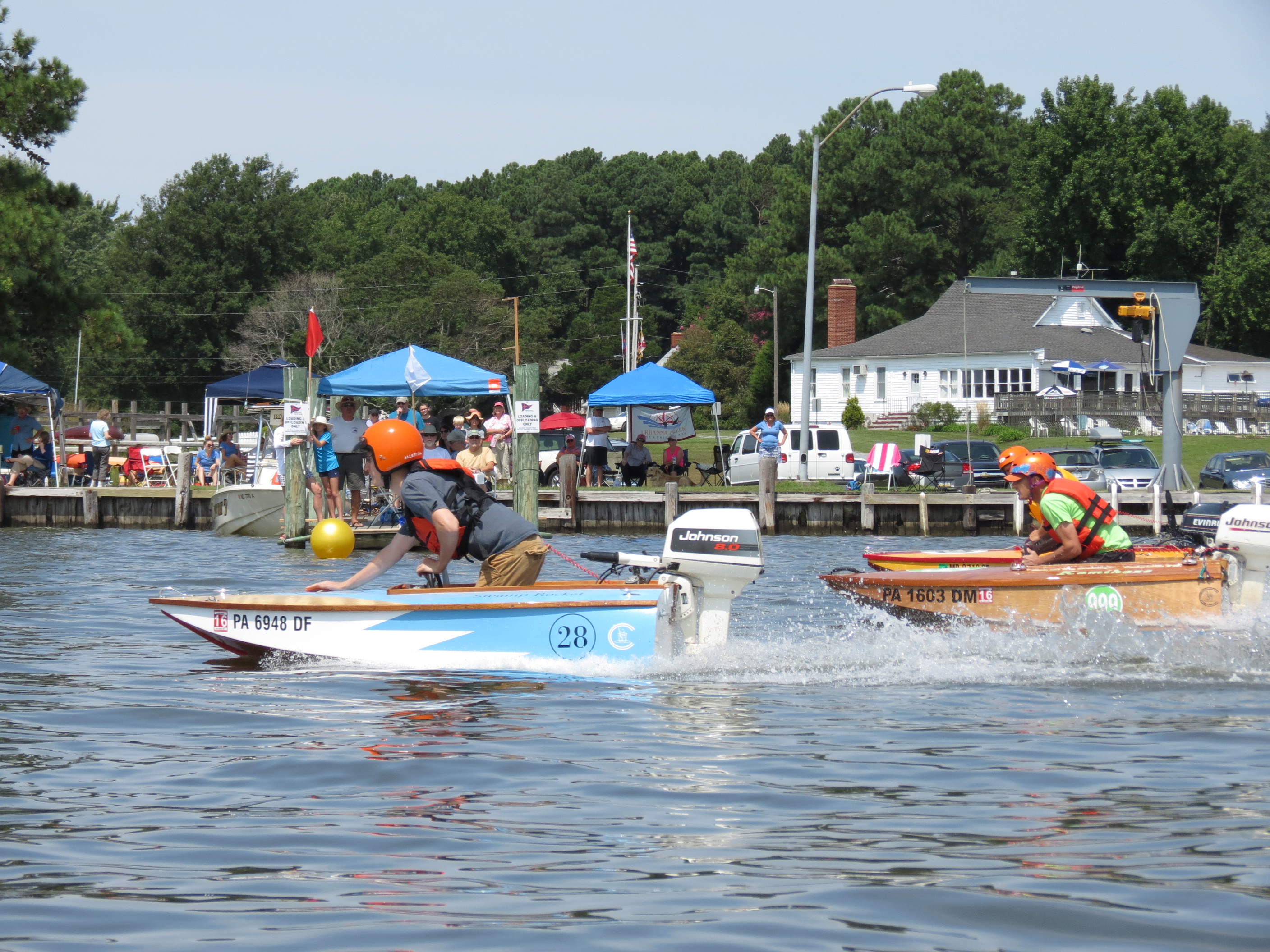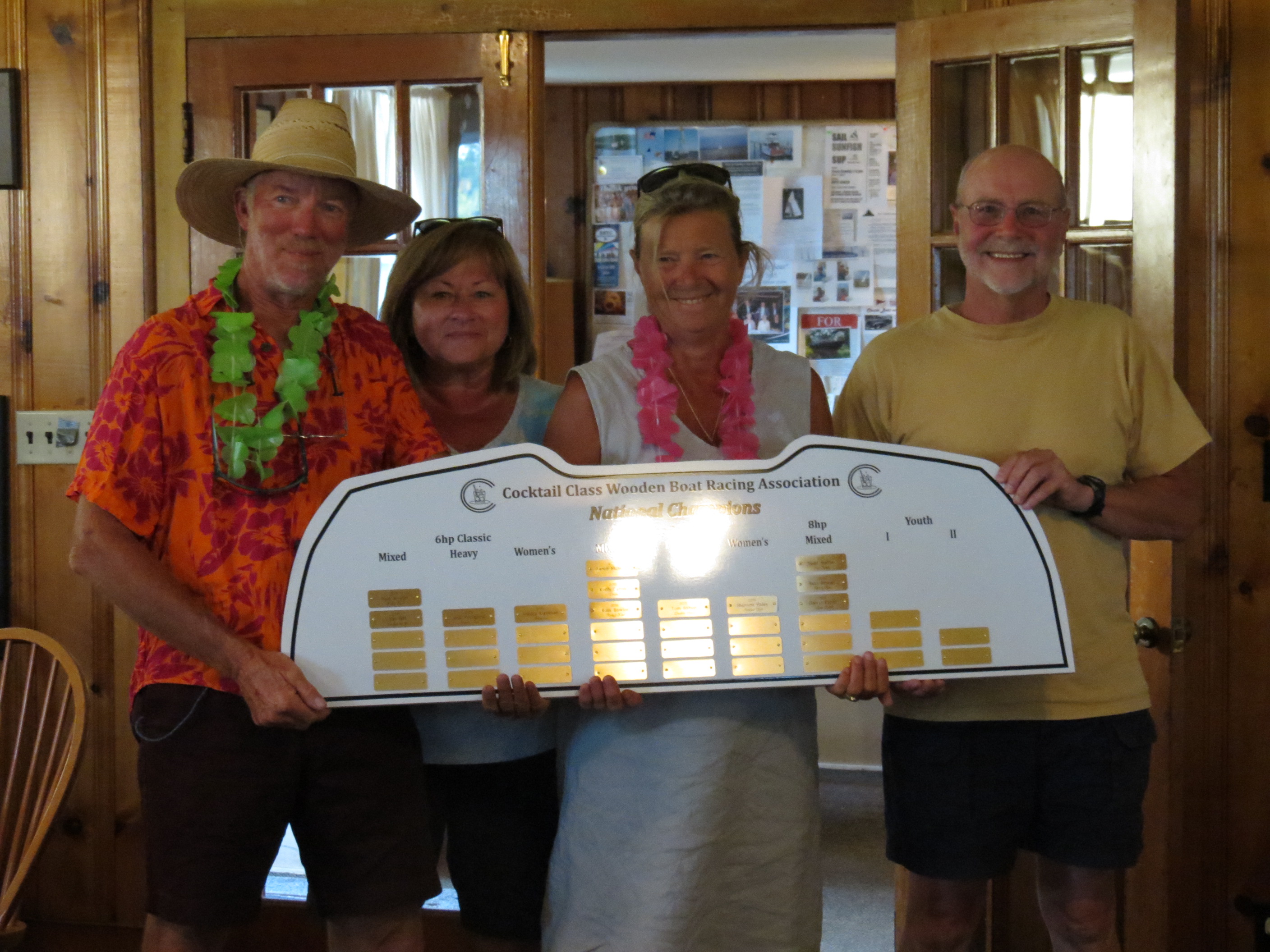 Perfect Weather for our Largest Race Yet!
The weather was perfect, the water was relatively calm and the competition was keen at the 2014 CCWBRA National Championship event on August 16, 2014.  See the list of all finishers here.  This was our 4th and biggest Nationals, with 32 boats, 54 drivers, and our first Youth Class racers!  Competitors traveled from as far away as Toronto and Georgia.  More than 30 volunteers on Friday, Saturday, and Sunday helped in various ways to make this event such a success.  A big thank you to all volunteers, especially Race Director Todd Steffes, and to the Rock Hall Yacht Club!
There were 86 Cocktail Class races on Saturday, including 26 heats (3 races per heat), 2 tie-breaker races (one each for 8 HP and 6 HP Classic), and 6 Youth races.  Our four Youth racers appeared very comfortable in the CCRs.  Observers got the sense that the youngsters were looking over their shoulders at their coaches saying, "Come on, will you keep up!"
During the Awards Ceremony, Jack Pettigrew presented a Perpetual Plaque, in honor of Dr. Bluefeld, the grandfather of the CCWBRA, to the Bluefeld family.  This plaque is the size and shape of a Cocktail Class Racer's transom with brass plates for each class of racers in all Nationals since the 1st in 2011.  The winners' names for each class are inscribed onto the brass plates.  And there is lots of room for more Nationals winners!
Photos from this event may be viewed on our Photo Gallery page, here.  A video from the afternoon's 6 HP Classic Heavyweight class may be viewed here.  Additional photos for purchase are here.