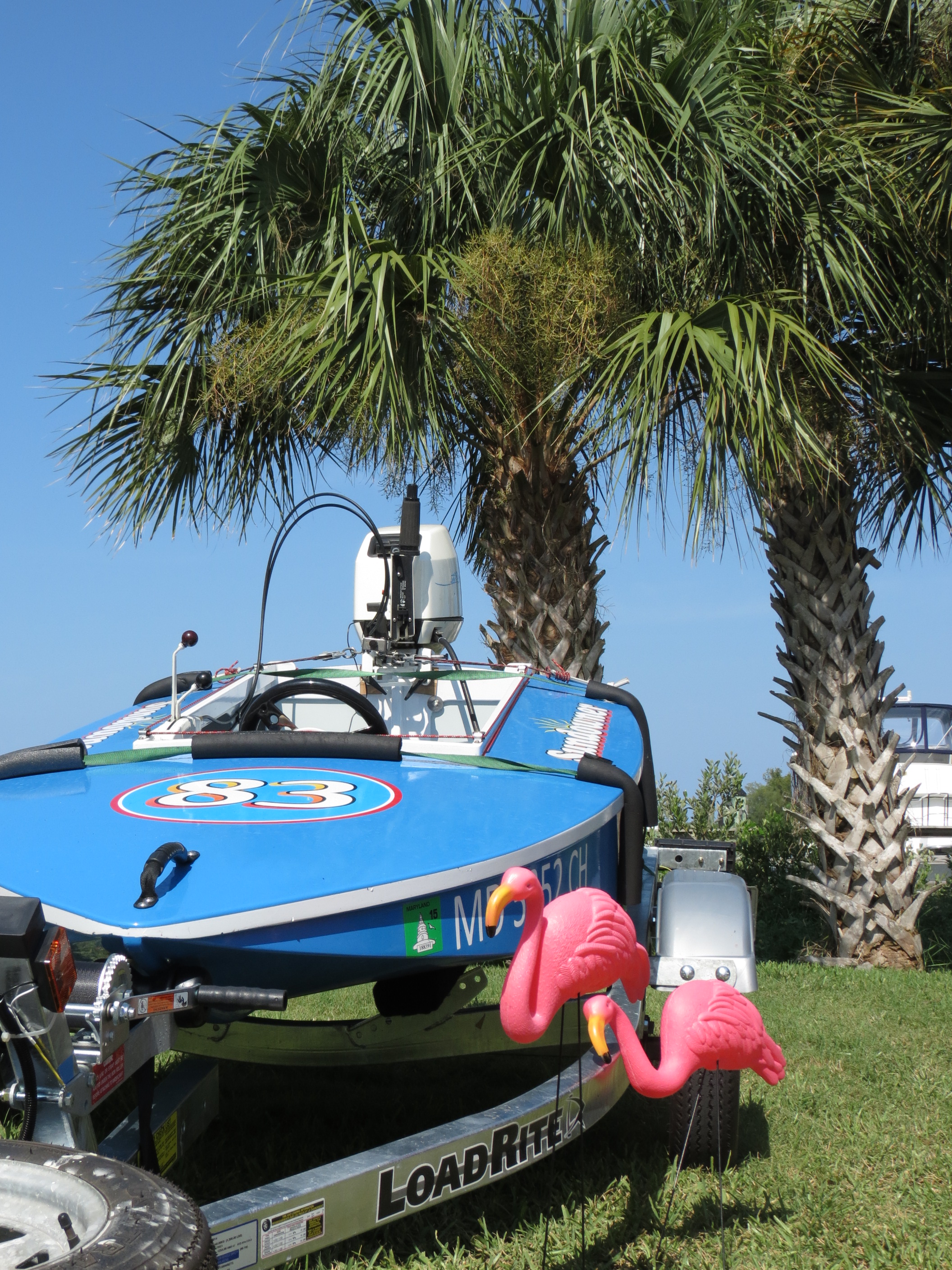 Inaugural Race Held in HOT Florida
The Smyrna Yacht Club's inaugural Cocktail Class Regatta was an overwhelming success, despite a Heat Index of 108 on race day.  CCWBRA racers from Maryland, Virginia, Georgia, and Florida competed to be the first powerboaters to have their names engraved on SYC's Governor's Cup in 73 years.  The northern participants were warmly hosted by SYC members throughout the regatta weekend and each racer received a goody bag from the SYC Ladies (sunscreen and water bottles were immediately useful!).
Spectators from all over the central east coast of Florida, as well as Intracoastal Waterway travelers who anchored in the waterway, watched the racing.  Both post '79 6-hp and 8-hp boats competed in multiple 3-lap races of 3 boats each.  A novel idling start method was used, along with an oval course, becuase of space constraints.
Event winners are listed here.  Two videos of the event are here and here (one shows an idling start).  Photos are here.  Professional photographer Jeff Willis has photos available for purchase here.  Holly Lade of SYC was the first woman to compete in a sanctioned 8-hp CCWBRA race!  There were many SYC volunteers helping with this event.  A special thanks goes out to the Sheriff and Marine Resources Police Officers who, along with a local Coast Guard Auxiliary group, monitored Intracoastal Waterway traffic and kept boat wakes respectfully low throughout the racing.