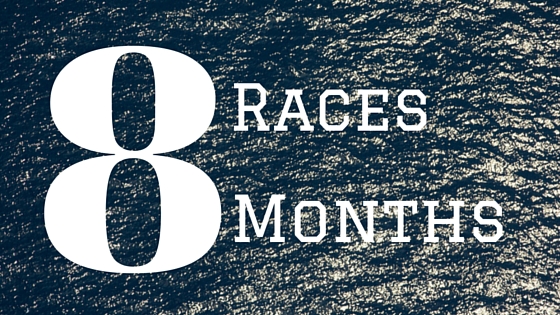 We have another great year of racing planned for you! The current Calendar of Events includes 8 races along the East Coast in 5 states: Florida, Virginia, Pennsylvania, Maryland, and New Jersey.
The first races of the season, our Mid-Winter Regatta, were in February and March, – perfect timing for the northerners to escape the short, cold, white days of winter! Then in May, the Town of Urbanna will be hosting their 5th Annual CCR Regatta, which is always a great event in the lowlands of Virginia.
Our Pennsylvania fleet hosted their first informal race in 2015 on the Lehigh River They're excited to host their first CCWBRA-sanctioned regatta this June and we hope you'll be able to join/support them.
Our next two races will be held at different yacht clubs in Maryland. The Kent Island Yacht Club will be hosting their 5th CCR regatta in July and the Rock Hall Yacht Club will be hosting our National Championships once again in August.
Frank Stauss, our national Fleet Captain, will be hosting the annual September regatta in New Jersey on the beautiful and spacious Union Lake. Ending the racing season, will be Oktoberfest regatta at the Rock Hall Yacht Club on October 21'st.